Save Up to 70% Off at Super Value Deals!
Amazon Prime may be best known for its original TV series these days, including Good Omens and The Tick, but it also adds a huge selection of new movies each and every week to suit a range of tastes. 
UPDATE: Amazon has recently added a number of new-ish releases to its library, including the remake of spooky (and not to mention gory) horror flick Suspiria, as well as darkly funny biopic I, Tonya and John Wick: Chapter 2 – just in time for a rewatch before you hit the cinema to see the next instalment: John Wick: Parabellum. 
Although Amazon Prime's top rival Netflix also focuses on original content and new movies, Amazon does a pretty good job of keeping its movie streaming catalogue loaded up with classics, fun action flicks and some award-winning films too.
The problem is you often have to go hunting for the best options, as they don't always show up straight away in Amazon's Recently Added Movies section.
Having said that, there are also lots of films in Amazon's library that are boring, mediocre and really, really rubbish. The cream is there, but there's a lot to dig through first.
That's why we've done all the hard work for you. We've scoured all of the movies on offer for anything and everything that's worth watching on Amazon Prime.
We've collected together more than 100 movies that you can stream on Amazon Video (that's the movies and TV streaming section of Amazon Prime) for free right now. Expect a mixture of recent releases and timeless classics, as well as films that are suitable for the whole family.
We all know that streaming services like Netflix and Amazon Prime Video can turn an occasional movie-watching hobby into hours (and hours and hours) of endlessly flicking through film options. It's also worth bearing in mind that for every award-winning work of art on Amazon Video, there's lots of B-movie trash that isn't even worth putting on to ease away a Sunday morning hangover.
Although we do love the odd guilty pleasure now and again, in this list we've created you'll only find the best picks. So let's dive straight in.
End of Watch
Before David Ayer was assembling a Suicide Squad and creating one of the most abysmal comic-book movies ever, he made this highly original film that's shot documentary style and focuses on a couple of cops whose job it is to patrol South Central LA and keep the peace. Jake Gyllenhaal and Michael Peña are superb as the pair who risk life and limb to do their job. Given Ayer grew up on streets not dissimilar to what's being portrayed in the movie, End of Watch is a searing and honest portrayal of an area of America few would dare venture.
Free Fire
Set in Boston in the late '70s, Free Fire is a fantastic, inventive film that mostly takes place in a warehouse. Because of the limited scenario, it's thanks to Ben Wheatley's effortless and stylish direction and the superb ensemble cast – and lots and lots of gun play – that Free Fire never becomes boring.
Hanna
Heat
Heat is widely regarded as Michael Mann's best film. And it also has the classic combo of Robert De Niro and Al Pacino at the height of their acting powers.
De Niro's Neil McCauley is planning one last heist before retirement and Pacino's Lieutenant Hanna has to stop him. A story of two flawed alpha males on each side of the law, their relationship is one of both enmity and respect. This isn't your average by-the-numbers crime thriller.
The Hurt Locker
Kathryn Bigelow is one of the best action directors around, so it's no surprise that The Hurt Locker won her the Best Director award at the Oscars – the first time a women won the accolade. What is surprising, though, is just how nuanced the film is. Given it's about disposing of bombs, the tension is in the quiet moments, rather than when the explosions start. 
John Wick: Chapter 2
Logan Lucky
Brothers Jimmy, played by Channing Tatum, and Clyde, played by Adam Driver, plan to carry out an elaborate robbery during the Charlotte Motor Speedway. It's an action-packed comedy with a stellar cast, alongside Driver and Tatum, Daniel Craig, Hilary Swank, Katie Holmes and Sebastian Stan all star. Steven Soderbergh reportedly came out of retirement in order to direct and distribute Logan Lucky, if you wanted anymore proof it's definitely worth a watch.
The Imitation Game
I. Tonya
Molly's Game
A hard-hitting crime drama written and directed by Aaron Sorkin that's based on the true story of Molly Bloom (played by Jessica Chastain), an Olympic skier who ran an underground poker empire in Hollywood and the FBI investigation that's targeting her. 
The Illusionist
This dreamy, almost fairy-tale-like story follows a famous magician called Eisenheim who is based in early 1900s Vienna. He falls in love with a woman way out of his league when it comes to class and money and when she's engaged to a prince, he does everything he can to sabotage their plans.   
Mud
This American drama is about two boys who go exploring along the Mississippi and find a boat. Just as they're about to start planning what to do with it, they realise someone is living inside. It's a mysterious, heart-warming drama starring Reese Witherspoon and Matthew McConaughey that's got great reviews and is definitely worth a watch if you've not seen it before.
The Wrestler
This touching and (and at times heart-breaking) movie from Darren Aronofsky is about a wrestler (played by Mickey Rourke) who despite being too old and ill for the ring tries to cling onto the success he had decades before while trying to rebuild his relationship with his daughter.
Last Flag Flying
Based on Darryl Ponicsan's book of the same name, Last Flag Flying is Richard Linklater's latest movie starring Steve Carell, Bryan Cranston and Laurence Fishburne. That stellar line-up play three veterans who reunite after one of their sons is killed in the Iraq War. 
Borg Vs McEnroe 
Perhaps one of the most iconic tennis matches of all time has been immortalized in this drama from director Janus Metz Pedersen starring Sverrir Gudnason as Björn Borg and Shia LaBeouf as John McEnroe. This isn't just about the tennis though, as the drama follows how the legendary duel at Wimbledon affected the men's lives too.
The Lost City of Z
Largely overlooked upon its release, The Lost City of Z is in fact a fascinating tale, with Charlie Hunnam playing real-life British explorer Percy Fawcett. At the turn of the 20th century he ventured into the heart of the Amazon, and discovered an unknown, advanced civilisation. It become a great passion, understanding this culture, with Fawcett returning multiple times to demystify a people previously considered "savages", before Fawcett himself mysteriously disappeared. If you're adverse to films starring Robert Pattinson (co-starring here) after his Twilight days, don't let that stop you from giving this wonderful film a go.
Silence
Martin Scorsese has been in the movie business long enough to do whatever he wants. Silence is his him at his most uncompromising. A difficult sell after the fleeting fun that was Wolf of Wall Street, Silence is a meditative, hard-to-watch movie about pilgrimage. Starring Andrew Garfield and Adam Driver as two monks who go on a journey to find a place where Christians are put to extremes to prove their love for god. It's a trying movie and one that takes the utmost concentration. It's not quite the masterpiece Scorsese was seeking, given he's been mulling the story for decades but it's a worthy, if meandering watch.
Manchester By The Sea
It's hard not to write about Manchester By The Sea without stepping into spoiler territory so here's the broad strokes: Casey Affleck stars as a Boston janitor who has to take care of his brother's son after his brother dies. What ensues is a heartbreaking movie. Its backdrop is a snowy Manchester in Massachusetts, something that echoes the characters in the movie. This isn't a film that wraps up neatly in a bow in the end – it's much more closer to fractured, complicated business that is real life.
Room
Brie Larson stars in this heartfelt study of human endurance. Larson is Ma. She has been imprisoned in a small shed for years, having to bring up her little boy Jack (a great Jacob Tremblay) in isolation. The film follows their story to the bittersweet end. For a film that's mostly shot within the confines of a small room, director Lenny Abrahamson manages to eek out pathos in the mundane but it's the acting of the two leads that's the real reason to watch the heart-rending movie.
Tinker, Tailor, Soldier, Spy
John LeCarre's superb spy novel is given a decent adaptation, thanks to Let Me In director Tomas Alfredson's measured, careful take on the source material. Gary Oldman is superb as George Smiley, the veteran spy catcher brought out of retirement to find an Russian mole in the ranks of the MI6. Even if you know who the mole is, the way the film unfurls this information is utterly captivating.
The King's Speech
Another Oscar winner seemingly grown in a petri dish for the sole purpose to win awards, The King's Speech is one man's struggle to get over a speech impediment and subsequent fear of public speech – it just so happens this man is also the king of England. For all its faults, it tugs on the right strings and is very watchable.
Elysium
From the mind of Neill Blomkamp of District 9 fame, comes Elysium, a sci-fi movie set in 2154. The world is divided into two, the rich live on a fancy man-made space station and the poor are left to fend for themselves in dire conditions on Earth. It may not have been as well-received as District 9, but it's a fascinating take on the future with plenty of thrilling action – even if the story doesn't hold up so well in places.
Inception
Looper
One of the more interesting sci-fi movies of the past decade and a huge reason why director Rian Johnson got the Star Wars: Episode VIII gig. Looper focuses on the timey wimey tale of a bunch of hitmen, whose job it is to send people from the future into the past to kill them. Bruce Willis and Joseph Gordon-Levitt are superb in the film, which manages to take complex ideas and boil them down into an entertaining popcorn thriller.
Attack The Block
Star Wars alumni John Boyega got his first break on this great UK indie, as did newly instated Doctor Who Jodie Whittaker. Attack The Block is the first movie by Joe Cornish – of Adam and Joe fame – and it's an absolute corker. Aliens have come to earth to wreak havoc and it's down to a South London gang to make sure their neighbourhood doesn't become a disaster zone. Full of warm wit and fantastic humour – not to mention some startling special effects – the movie mashes together a number of genres together and has a whole lot of fun doing it.
Source Code
You wait years for a sci-fi movie that's influenced by Groundhog Day to come along and then two appear at once. Yes, Source Code has a similar time-repeating plot to Edge of Tomorrow but it's less bombastic and more thoughtful in its approach. Jake Gyllenhaal stars as the soldier who only has eight minutes to stop a bomber on a busy train, before time resets and he has to do the whole thing again. Duncan Jones does well in the director seat, managing to make a plot device that could grow old rather quick really work.
Birth
A creepy metaphysical love story that follows Anna (played by Nicole Kidman), a woman convinced her husband has been re-incarnated into the body of a 10-year-old boy. What follows is a series of strange and unnerving events, but do we ever really find out the truth?
Prisoners
The Hunt
The Hunt is a Danish movie starring Mads Mikkelsen. It's set in a small village and follows the story of a man (played by Mikkelsen) who becomes the target of mass hysteria when he's been wrongfully accused of sexually abusing a child. 
Nightcrawler
Terminal
This noir thriller is about two assassins who realise they're part of an evil mastermind's plans. It didn't receive great reviews, but Robbie's acting and the aesthetic of the movie have been praised, so if you're a fan of hers then it might be worth a lazy Sunday afternoon watch.
The Killing of a Sacred Deer
Directed by Yorgos Lanthimos or The Lobster and Dogtooth fame, The Killing of a Sacred Deer is an intense psychological horror movie based on the Greek play Iphigenia at Aulis by Euripides. It follows the story of a successful cardiac surgeon (played by Colin Farrell) who befriends a mysterious teen. As you'd expect from a psychological horror from Lanthimos, this is hardly an easy Sunday afternoon watch. You've been warned.
The Handmaiden
Describe a movie as erotic and it usually conjures up something that's utterly not sexy like 50 Shades of Grey or the Lego Movie. The Handmaiden, though, is erotic and shimmers as a result. Directed by South Korean's finest, Park Chan-wook, the movie is masterful in its suspense and when sex is shown – and it's a lot of the time – it's used to bolster the characters and the story, rather than for pure titillation. The Handmaiden is yet another new release that's headed to Amazon Prime Video – we're not sure why it keeps getting all these 'just released on Blu-ray' movies but we're happy that it's happening.
Chloe
Director Atom Egoyan is not one to take the conventional route when telling his tales – and Chloe is no different. Starring  Julianne Moore, Amanda Seyfried and Liam Neeson, it's about a seemingly normal couple who resort to using a sex worker to test the trust in their relationship. This turns out to be a very bad decision. The film is a remake of the superior French drama Nathalie but it's a decent thriller that manages to walk the line between gratuity and maturity well.
The Place Beyond The Pines
This is most definitely a movie of two halves – in that something significant happens midway through that changes both the pace and tone of the movie considerably. For some, the shift is too much but it really does work. Ryan Gosling plays Luke, a fantastic stunt motorcyclist turned bank robber who's trying to do the best for his family. Eva Mendes is his estranged partner, while Bradley Cooper crops up as Avery, a good cop that's trying to make the best out of some terrible situations. Brilliantly acted and expertly told, The Place Beyond The Pines is a powerful movie watching experience.
Submarine
Richard Ayoade has proved over two feature films that he is a director to watch. While The Double was a fascinating Gilliam-esque comedy thriller, his first movie was much more in keeping with the French New Wave, despite being set in the depths of Wales. It's set in 1980s Swansea and focuses on the relationship between a teenage loner and a girl who seems to share his passion for doom and gloom. Craig Roberts is fantastic as the loner – a role that won him plaudits and the starring role in Amazon Prime's fantastic TV show Red Oaks.
22 Jump Street
Toni Erdmann
This is a superb movie. It's so good that a US remake has already been announced. Toni Erdmann is about an estranged father trying to reconnect with his daughter in a rather bizarre way: by pretending to be her boss's life coach.  It's a surreal movie, packed with embarrassing moments and some surprising empathy.
Four Lions
It's a shame that Chris Morris doesn't do more stuff as when his new projects come along they always change the game in some way. Four Lions finds humour in one of the most serious subjects: terrorism. For a film shot in 2010, it's still surprisingly current. It follows docu-style British jihadists who are trying to conjure up a terror plot. The problem is, they're idiots. Starring, among others, Riz Ahmed, Four Lions is funny, frank and endlessly controversial. But it's done in such a way that you can't help but admire the movie.
In The Loop
It's a shame that The Thick Of It never hit the big screen. What with Brexit madness and the UK government a mess of contradictions, a movie starring Malcolm Tucker swearing them all into shape is sorely needed. In The Loop is the closest thing we've got. It's a strange movie as it takes strands from The Thick Of It and ports it to the US. This means the film is a hybrid of The Thick of It and the US show Veep. What we do get though is Malcolm Tucker (a never-bettered Peter Capaldi), full of vim and vigor, spinning his way through the choppy waters that is US politics. It's not perfect, but as satires go it's one of the most searing.
The Lego Batman Movie
Your Name
A surprise 2016 hit that saw a rare mainstream overseas success for Japanese anime, Your Name is a supernatural high-school-romance-come-body-swap disaster movie. Yep – there's a lot going on here, as a teenage boy and girl find themselves inhabiting each other's bodies, slowly unravelling the mystery surrounding their condition – and that of an awful disaster. J J Abrams of Lost and Star Wars fame is said to be looking into making a live-action version, such was the success of the animation – but it'll take something to top the magnificent original.
Paddington 2
Paddington 2 joins a select roster of movies where the sequel is better than the original. Paddington 2 is an absolute joy. It continues the adventures of Paddington, adding in a superb performance by Hugh Grant as one of the sweetest villains around and takes the story of the little bear to unexpected emotional heights.
The Red Turtle
Will the magic ever dim at Studio Ghibli? The lyrical animation powerhouse delivers yet again with The Red Turtle, the story of a man shipwrecked on a remote island, inhabited just by turtles, crabs and other critters. What appears a simple story slowly peels back to reveal hidden depths, with Studio Ghibli's inimitable attention to detail in animation remaining the industry benchmark.
Son of Rambow
One of the most endearing coming-of-age movies you are likely to see, Son of Rambow is about two children growing up in the '80s who are obsessed with Rambo. So much, they decide to make their own version of the movie with the help of their friends. What ensues is a fun, inventive film about the magic of childhood friendship and imagination. Directed by music video supremo Garth Jennings, Son of Rambow is a trio of love letters: one to the Eighties, one to home videos and the other to the cartoon violence that was born out of an era where Stallone, Schwarzenegger and Willis ruled the box office.
Lost In Translation
Lost in Translation is a superb, dreamlike movie that wonderfully captures feeling of alienation and loneliness you can feel in a city you don't belong in. The city in question is Tokyo, the lonely people are Bill Murray as an ageing actor and Scarlett Johansson as a college graduate left to her own devices by her photographer husband. The chemistry between Murray and Johansson is electric, both endearing and hilarious, as is the soundtrack and the way the film slowly creeps up on you in an wonderful way.
True Romance
It's not your standard love story, but True Romance stands up as one of the greatest in Hollywood history. Take two unlikely lovers, a bunch of crooks, drugs, guns and arguably the best script Quentin Tarantino has ever worked on, and you've got a cult classic if ever there was one.
When comic book nerd Elvis falls in love with Alabama, the beau of a big time drug dealing pimp, the two have to race across country in an attempt to avoid the mob from whom they've accidentally stolen a suitcase of cocaine from. With violence around every corner, will they ever be free to just enjoy each other's company?
The Big Sick
Loosely based of the real lives of the film's stars, Emily V Gordon and Kumail Nanjiani play an interracial couple who have to deal with Emily becoming ill and how cultural differences affect the couple. The film has been nominated for Best Original Screenplay at the Academy Awards 2018, but it's already on Amazon Prime ahead of this year's big ceremony.
Vicky Cristina Barcelona
Woody Allen managed to assemble a cracking ensemble for Vicky Cristina Barcelona. The film is a fun look at friends Vicky Cristina (Rebecca Hall) and Cristina (Scarlett Johansson) as they travel to Barcelona and meet a mysterious artist, played by Javier Bardem. It's all sex and sultriness until his unhinged ex-wife appears. She's played by Penelope Cruz with such magnetism that you are drawn to her and kind of forget the rest of the characters. It's not Allen at his best but even his 'good enough' films are a cut above most.
Blue Valentine
There's a deep, maddening love portrayed in Blue Valentine that is so powerful it ends up being destructive. With that in mind, this isn't the movie to put on if you don't want you and your loved one to question your own relationship. It's a brutal, raw movie that focuses on the relationship between married couple Dean and Cindy, played by Ryan Gosling and Michelle Williams respectively. They are two people in love, pushed apart by circumstance. The story flits back and forth in time, so with each tender moment you get anguish. Powerful stuff.
Carol
Todd Haynes is one of the world's most fascinating directors, who loves to mine different eras for inspiration. While he courted the '70s with Velvet Goldmine and I'm Not There, it is perhaps the '50s where he has managed to use the tensions of the era to create superb character dramas. Carol is just that, a romantic tale between two women – Rooney Mara is the clerk that falls in love with Cate Blanchett's character who is unhappy in a marriage of convenience. The anxieties and problems Haynes highlights in his earlier movie Safe are back with Carol. In this movie, though, everything has been given a more sumptuous sheen.
Knight of Cups
Thank goodness we live in an era where Terrence Malick is back and making movies on a regular basis. Knight of Cups is as dreamlike and fractured as you have come to expect from the revered director. As with all his movies, it's clear he shot way more footage and didn't decide on what film he was making until he hit the edit suite, but that's part of its charm. Here we see Christian Bale as Rick, a writer who flits between Vegas and LA with six different women. Vegas is perfect Territory for Malick, a desert of neon suits his filmmaking style. While the supporting cast Cate Blanchett, Natalie Portman and Freida Pinto all add gravitas to the film.
Dark Days
This documentary may have gained prominence thanks to its DJ Shadow soundtrack, but it's the subject matter that makes Dark Days such a must watch. Shot and directed by Marc Singer, Dark Days shines a light on those who live in underground tunnels under New York. Criminally, this was Singer's only foray into documentary filmmaking but at least he created a classic.
Gimme Danger
Jim Jarmusch uses music in his movies to fine effect, so it makes complete sense that he is the one to helm a documentary about The Stooges and their enigmatic frontman, Iggy Pop. The Stooges may not have hit the heights of, say, The Rolling Stones but they're an important piece of the rock puzzle. This doc does well to uncover what made the band tick, complete with recent talking heads with members of the band.
Hereditary
Let The Right One In
This 2008 film manages to be an atmospheric creep-fest and a romance movie at the same time. It's about a 12-year-old boy who strikes up a friendship with a vampire girl he meets in the snowy suburbs of Blackeburg in Stockholm. The less said about the film the better, because it really is unusual, beautiful and a treat for the eyes. The movie is in Swedish, with English subtitles, and although it was later remade for English-speaking audiences, it didn't quite have the same magic as this original. 
The Woman In Black
Daniel Radcliffe has done well to rid himself of his Harry Potter persona and it's all thanks to choosing roles in movies such as Women In Black. Based on the celebrated novel of the same name and in turn the stage play, the film is a gothic delight, harking back to the good ol' days when horror was implied rather than rammed down a watcher's throat. Well, until the final act at least. Prepare to feel your spine tingle.
Kill List
Director Ben Wheatley adds the right amount of realism and menace to Kill List – a film that is never quite what it seems. On the face of it, it's a kitchen sink drama about a hitman and his latest assignment to kill three people but as the story unravels so does the hitman's life (played in earnest by the brilliant Neil Maskell). It flirts at being a family drama, teases you that it's a crime saga then hits you with the most relentless horror that you'll be watching the end behind your hands. Great stuff.
Suspiria
Train To Busan
South Korea has slowly but surely marked itself out as a country that's producing some fantastic filmmakers. Interestingly, two of the best movies from South Korean directors of recent times have been based on trains – Joon-ho Bong's Snowpiercer (which criminally never got a UK release) and Sang-ho Yeon's Train To Busan.
Train To Busan is a brilliant zombie horror movie. By having most of the action take place on a train, we see what it's like when a zombie epidemic takes hold in close confines, complete with cloying claustrophobia. It's part action movie, part love story, all character study, showing that a situation such as a freaking zombie outbreak can bring out the best and the very worst in people.
Hell House LLC
Well this was unexpected. The name Hell House LLC doesn't exactly scream 'must watch' but despite its rather Grindhouse-esque title, this is a brilliant slice of horror. The plot is simple: a group of friends who create haunted house experiences for Halloween find a house to convert that's seemingly filled with real-life ghosts. The movie is their footage spliced together, with police reports and the like. The found footage genre is rather stagnant now but Hell House manages to breathe new life into it, mustering up some genuine scares that will have even the most hardened horror fans watching from behind their fingers. Its final scenes don't quite match what went before it (or make much sense) but this is one of the best horror films to come out in years.
Pontypool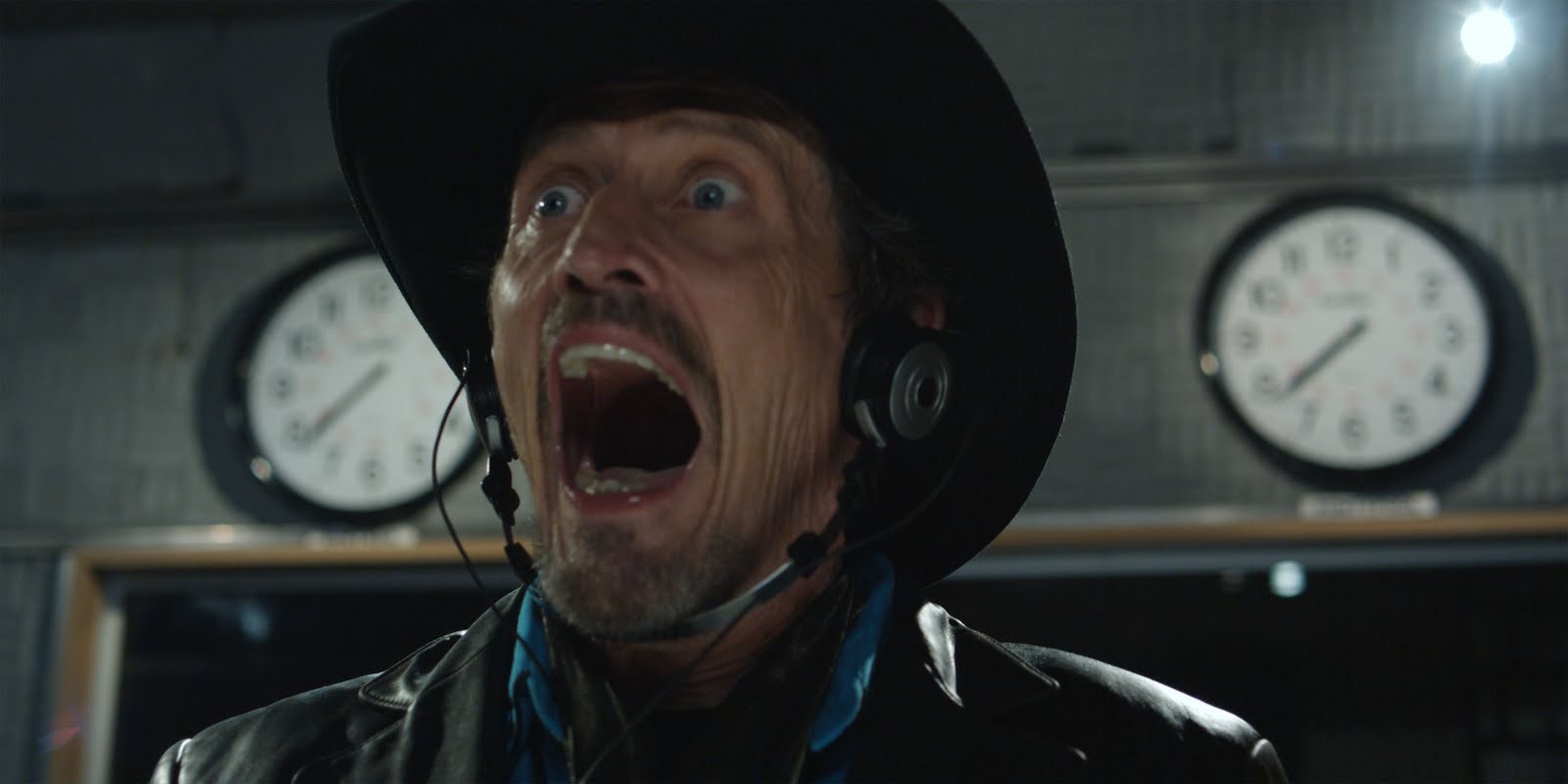 A low-budget chiller that takes place in a small town in Ontario, Canada (bet you can't guess its name) and follows the exploits of a talk radio team who are reporting on strange goings on in the town. It's essentially a movie about zombies but distilled through the eyes of a small, yet vocal, group of people. Its budget may well be small but its ambition is big and that's what makes Pontypool such a fun watch.
Source: techradar.com